---
As Compiled by Sports Editor Bubba McCalister and his brother Dorris
---
P
rater's

C

reek

H

igh

N

ine

O

f

T

he

D

iamond

H

as

A

ce

The Prater's Creek High Polecats have run up a 10-0 record, relying on the arm of left-hander Jeremy White, who has eight complete game shutouts. White worked real hard and got that D average in his schoolwork he needed in order to play this, his junior season. At yesterday's game, against the Liberty Red Devils, there were scouts from 22 different big colleges and 14 from the major leagues.
But Jeremy is not letting this success and fame go to his head. "Nah, my mama and daddy won't let me get a swelled head", White told the Gazette. "They make sure I do all my chores and do my homework. I gotta keep the barn shoveled out and I gotta keep that D average. I'm working real hard in math. My teacher is showing me how to figure out my ERA and my batting average."
The Polecats are at Riverside High's Reservation tomorrow. The game will be a matchup between number 1 and number 2 state ranked teams, and will be broadcast on ESPN2.
Riverside High School is fast becoming more of a bitter rival to the Polecats in all sports than Irmo High. Jeremy's father told me that "them Riverside boys better just stay at home in Sugar Creek listening to them there I-peds! We gonna smoke 'em!"
LADIES FIELD HOCKEY
Popular Potter Teen Actress To Be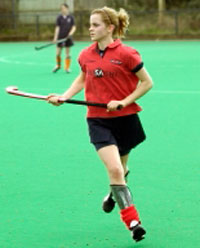 Polecat
Jeremy White is not the only famous athlete these days at Prater's Creek High School. None other than Emma Watson, Hermione of the Harry Potter movies, is participating in an exchange student program and is attending Prater's Creek High this semester. The British sixteen-year-old is also playing on the Lady Polecats field hockey team. The team is in their second season and, like their inaugural season, all home games are sold out. With Watson on the team, ticket holders have been offered as much as $1,000 for a single game's ticket. Myrtle Hanson got mad at her husband, Doyle, a season ticket holder, ogling the plaid skirted young ladies and sold his tickets for thirty thousand dollars on eBay. The season tickets have a face value of $30.
Towel boy,er man, Chester Smith says "I just like to wipe the sweat off of her brow. Sold one of them towels on eBay for $2500!"
Greenville Chapter Of The Wild Turkey
Federation To Hold Fund-Raising Banquet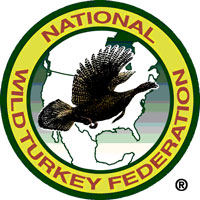 The Greenville, SC Chapter of the National Wild Turkey Federation will hold their annual Hunting Heritage Super Fund-raising Wednesday, March 28 at 6 PM at the St. George Hellenic Center.
This is the third year of the Greenville chapter and also the third annual banquet. The event starts at 6 PM with cocktails, live and silent auctions, and bluegrass by Prater's Creek's own The Drovers Old Time Medicine Show. Dinner is at 7:30 PM.
The NWTF banquets are where you can buy exclusive merchandise and have a great time with friends. All the while, you will be raising vital funds for wild turkey conservation and important programs that introduce the outdoors to women, children and the disabled.
Grandpa, of The Drovers Old Time Medicine Show, says, "we always have a good time playing for those folks. You couldn't meet a bunch of nicer people. Game wardens, hunters, and a lot of real nice stuff for auction, and given away in raffles. Rifles, decoys, hunting clothes and boots, ATVs, all sort of stuff!" Uncle Carl says "I'm gonna win me a rifle raffle one of these banquets!" Cousin Ray says, "the big dinner is my favorite prize! I win every year!" Dalvin says "I like the auctioneer, I'd like to be one myself. '10, 20, 30, 40 Do I hear 50,60….Sold for $60!' See, I could do it!"
The St. George Hellenic Center is located on Academy Street (Hwy 123). Tickets are $50/individual, $80/couple. Call Wayne Shead (864) 350-2325 or e-mail jnwsr@att.net.