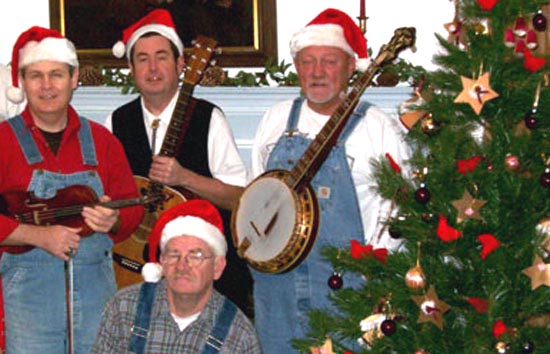 Howdy folks! Y'all come on in the house. Grandpa just uncorked a jug of his elixir and you can smell the country ham and redeye gravy cooking in the kitchen.
Out of the upstate of South Carolina comes The Drovers Old Time Medicine Show, playing hard charging, moonshine fueled bluegrass with a good dose of country humor thrown in for the folks. They hit the stage like Bill Monroe, The Stanley Brothers, and the band's heroes' on the Grand Old Opry such as Uncle Dave Macon used to do. Whether it's a foot stomping fiddle number or a solemn gospel number, this hillbilly band is the real deal.
Thanks For Visiting

The Drovers Old Time Medicine Show

Send Us Mail

Drovers Streaming Radio Station

Best with Window Media Player!

DSL HiFi - 8 Songs - Dial-up LoFi

It's not just a wheel

its a way of life!!