By Irving O. Tarbox
---
SPECIAL TO THE GAZETTE
We present the winning entry in the essay contest. Our winner was Edith Elmore. Edith is an eleven year old 5th grader at Praterís Elementary School and lives on Terrapin Crossing Road.
Why I Like Living In Prater's Creek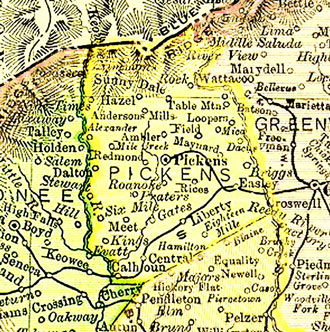 I like living in Praterís Creek because the people in this town are the friendliest bunch you could ever meet. They are always there when a neighbor needs help and they know they can count on you when they need help.
Thereís lots of fun things to do here. We play horseshoes, go fishing and hunting, play baseball, and swim in the creek.
Our mamas are the best cooks in the state. The winners of the state fairís fried chicken, biscuit making, and homemade jam contests always come from our town. And our daddies are the strongest and raise the best crops.
---