Dreamland CD Reviews
A bluegrass concept album? Well, not exactly. But The Drovers Old Time Medicine Show's new album "DREAMLAND" has a theme running through many songs, which, considering the title of the CD, is not surprisingly, Dreams. The Dreams that Grandpa of the band had growing up---wanting to be Johnny Unitas during the Fall and Brooks Robinson during baseball season. A third of the songs are subtitled "Grandpa's Dream # so and so" with a wink and a nod toward Shakespeare and Bob Dylan. The opening cut, "69 Plymouth Roadrunner (Grandpa's Dream # 1)" is such a song about riding in Grandpa's all time dream car with three of his heroes , Bill Monroe, Joe Strummer and Muddy Waters, in the back seat and Winona Ryder riding shotgun and rebel yelling out the window.
The band always comes up with a good instrumental for every CD and "DREAMLAND" has one called "Never Die Easy (Grandpa's Dream # 34)" which is a tribute to the late Chicago Bear Walter Payton, who's motto was to "never die easy" and who wore number 34 on his jersey. Other outstanding cuts are "The Late, Late, Late Song" sung by Dalvin, "I Don't Want To Be Your Lullaby", and "A Woman named Loneliness".
The band also does a few good cover songs such as "Country Ham and Redeye Gravy" by Uncle Dave Macon, and Cousin Ray leads the group through a spirited version of "Lady of Spain".
The album ends with "We're Still The Drovers (Grandpa's Dream # 15)" where the band celebrates it's 15th Anniversary and takes a good natured swipe at all the political correctness going on (Snuffy Smith not making moonshine anymore in his comic strip) and wonders what the Andy Griffith show would be like if they were to make the show today. The band also thumbs it collective noses at the people who think The Drovers Old Time Medicine Show is just a "hillbilly outfit".
The band thinks this is their best effort yet. It is also their first digital recording. "We kept overdubs down to a minimum as always, to keep that live spirit in the studio" says Grandpa. "We didn't want to over use this dang technology and get into what we referred to as 'Britney-land'"
This is the band's fifth full length release and their third on Fundamental Records. It is being distributed through Redeye Distribution.
Reviewed By James Nichols Music Editor for the MetroBeat

The Upstate's premier hillbilly band, The Drovers old Time Medicine Show, return with Dreamland. Their fifth full-length release is a collection of originals from the pen of guitarist/vocalist Grandpa. Recorded digitally at Masterpiece Studios in Seneca, the 15-track album effectively captures the sextet's rustic sound. Track to track, the band shows off their seasoned bluegrass chops with relish. Instrumentals like "Lady of Spain" especially accomplish that feat. But the vocal tracks are the real heart and soul of the band, with tongue-in-cheek humor readily apparent in the lyrics. Vocally, the Drovers capture the high lonesome sound with the best of them, but fortunately lack the grating nasal sound that characterizes some bluegrass acts. Most tracks feature Grandpa's voice solo, but when Dalvin, Uncle Carl and Homer chip in with their harmonies, the band soars. Yup, them Drovers are in a class by themselves. They're not doing it to get rich or famous. They just do it for the love of the music and to have fun. BRIEFLY: The best hillbilly band around.
Reviewed By Lisa of Rockabilly Babe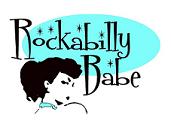 Usually we reserve the Rockabilly Babe Music Review for rockabilly bands. Now that is obscure in reference as we as rockabilly fans know that there are lots of types of music that fit into that category. Rockabilly can come in many forms such as psychobilly, punkabilly, garageabilly, hillbilly, honky tonk and straight up, good ol' rockabilly. We have also set a category aside for suckabilly (self-explanatory). But there may very well be a new category, grassabilly.
The Drovers Old Time Medicine Show blends several of the above genres, mainly bluegrass, hillbilly and honky tonk. We first saw The Drovers Old Time Medicine Show at Bubbapalooza in the capital of the dirty south, Atlanta. We were blown away at the musicianship alone. Add in the heavy lyrics and the hillbilly grime and we were hooked. So, we were quite please when the Drovers asked us to review their 5th album Dreamland.
Dreamland kicks off with '69 Plymouth Road Runner, a high-paced grassabilly ditty about speeding and drinking moonshine down back county roads with Winona Ryder riding shotgun. Again, the lyrics are more than worth their weight in overalls.
Next A Woman Named Loneliness comes screeching around the bend in a mid-tempo heartbreak about loneliness. Dreamland gears down a hair for Never Die Easy, an instrumental that displays the Christ-like talent these guys have. Here is a call to the Drovers line-up; Grandpa, on guitar and lead vocals and the main seller of this Old Time Medicine Show. Dalvin on the doghouse, Uncle Carl on the banjo, which stands out to no end, Homer on the Mandolin, Uncle Salty on the fiddle (another BIG standout) and Cousin Ray who throws down on the fiddle, too. Cousin Ray is just as talented as Uncle Salty as they alternate songs on Dreamland. Any bluegrass/hillbilly fan has never seen or heard a mix of more talented musicians. I guarantee it.
The Johnny Unitas Song comes sliding around the curve midway through Dreamland. Unitas is about Grandpa's dream of being Johnny Unitas and is a portal to the great one's life, "Flattop hair and hightop cleats." Good stuff!
Dreamland makes a pit stop to eat in Country Ham and Red-Eye Gravy, another grassabilly song about good ol' southern food and southern living. Dreamland rolls to a dusty, clouded stop with We're still the Drovers. We're Still the Drovers is an unbelievable insight to some of society's stupidity. Here is a winning quote, "If Andy Griffith were filmed today, they'd have an intervention puttin' Otis in AA". I wasn't even a bluegrass fan, but when I heard Dreamland well, like I said, "Christ-like".
Reviewed By Larry Klein Host and Associate Producer
The Bluegrass Sound and Guitars, Cadillacs and Hillbilly Music
Syndicated, South Carolina ETV Radio Network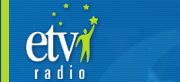 Wellsir friends, if you think that "professional hillbilly" is a contradiction in terms, you must not have seen or heard The Drovers Old Time Medicine Show. Their latest release (fifth, count 'em!) is Dreamland and it's a gem. They said it couldn't be done, but somewhere in the wilds of Pickens County SC, at Prater's Creek to be precise, the Drovers have found a way to combine genius and hillbilly common sense to come up "Dreamland"
Put it another way, if you're one of those people that isn't ashamed to love watching The Andy Griffith Show, and I'm not, you will love "Dreamland".
Wellsir, friends, this is it…this is some genius, great bluegrass musicianship, and a REAL show! Forget about new age Americana drivel, just choose the Drovers!